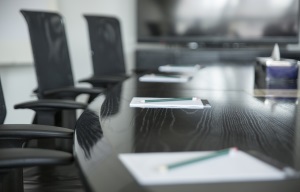 創研發展服務
我們致力於提供專業人士與企業決策者最具價值的創研參考資源與原創性分析,協助客戶開創研發視野,保持前瞻地位
產業資訊服務
豐沛的產業資訊與分析預測,協助客戶掌握產業脈動並輕鬆完成投資環境評估、市場規模評估、機會評估、競爭優勢定位、行銷戰略規劃及確立投資與研發走向
顧問諮詢服務
由新加坡、台灣、韓國、日本等跨國專業顧問組成,協助科技新創與企業精英發展引領未來的創新能量與知識技能,並提前洞察未來,以因應快速變動環境中之各項挑戰
About iGroup (Asia Pacific) Limited
The iGroup (Asia Pacific) Limited is a Hong Kong registered multinational organization with offices spanning 16 countries in the Asia Pacific region and with a current total workforce of over 1000. The first iGroup office dates back to 1983. It was initially specialized in marketing and distribution of printed books in Thailand and its neighbouring countries. Our products and business comprise of:
 
1) Books and Print Journals
2) Electronic Subscriptions
3) Publishing
4) Library Automation Solutions and Services
5) Knowledge Management and Learning Solutions and Services.
Throughout the 16 countries, we service over 2,000 institutional customers. We participate in various key conferences and exhibitions in the region every year to showcase the products we represent. We also co-organize annual User Meetings and Conferences with library associations or key libraries thus providing an opportunity for librarians and customers to learn from experts about developments in libraries around the world.
We have competencies in data consumption as well as the linking technologies between abstracts and full text, and between different secondary databases. We are able to provide the required hardware and software to drive these information solutions.   Most importantly, we have shown through the years that we are also committed to continuously review and upgrade our competencies, thus keeping pace with the fast changing information scene.